Hoping to profit on ways Covid-19 will "upend" the economy, investors are channeling money into "thematic" funds that track trends such as cybersecurity, green energy and health technology. This according to a recent article in The Wall Street Journal.
The article reports that In the first nine months of the year, such funds in the U.S. and Europe took in a record $42 billion, more than in any previous full calendar year (data from Morningstar).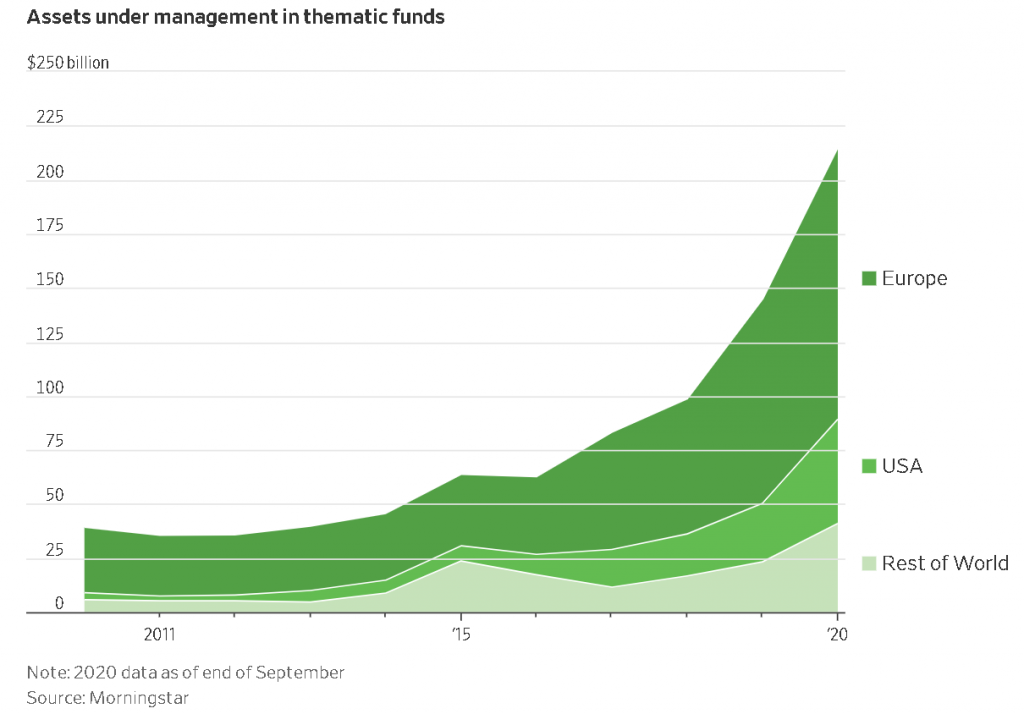 The article cites comments from CFRA head of ETF and mutual fund research Todd Rosenbluth: "Some of these long-term themes that were generally accepted for the future have been sped up due to the pandemic as a large percentage of the global population is working from home and staying at home."
In the U.S., the article reports that most of the money in thematic products is in "passive funds that mimic the returns of custom indexes," while in Europe far more is invested in actively managed thematic funds.
But according to Kenneth Lamont, senior research analyst at Morningstar, the percentage of theme-based funds that outperform their benchmarks is "very, very low" and that in order to profit from thematic investing, investors have to not only target growth areas, but have to choose funds that provide the right exposure to companies within those sectors and enter at the right time.